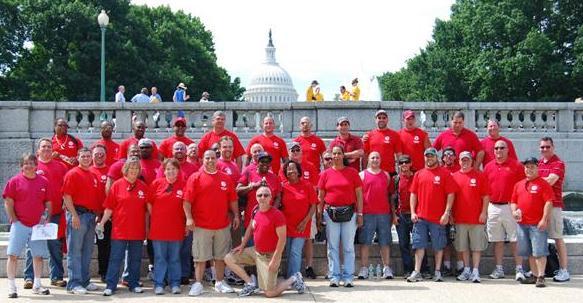 Click here to visit the 1104 PAC News section.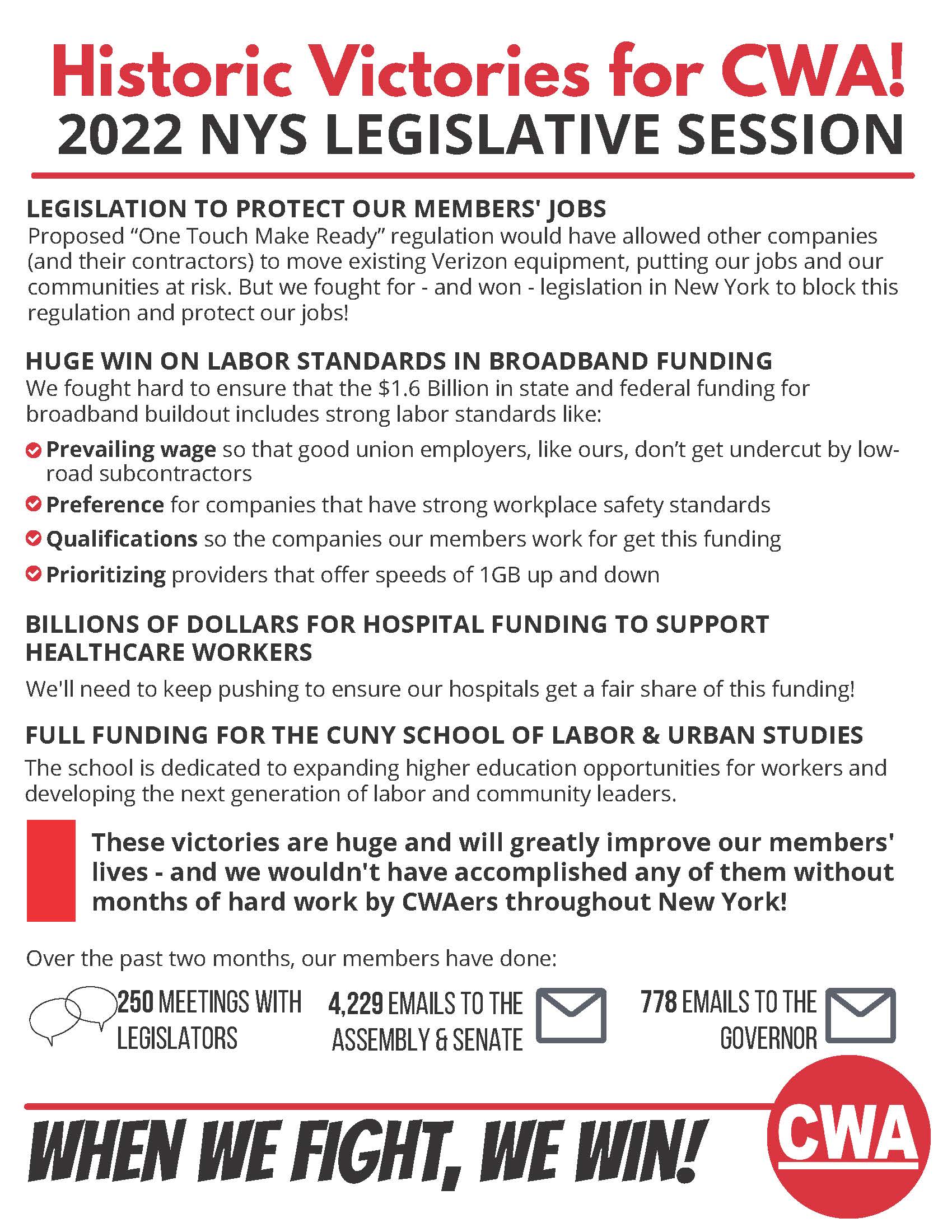 What does the Tea Party stand for?
Click here to download a flyer which shows how they feel about organized labor.
 
CWA is working hard at passing a bill in Albany to protect NY telephone consumers and our jobs in the event of a copper-line sale.  S.7263/A.2208C will require the Public Service Commission (PSC) to conduct an in-depth public interest analysis of proposed sales or mergers by telephone or other telecommunications providers, and requires 40% of the economic benefits of such sales/mergers to be returned to ratepayers. This bill also includes provisions requiring sales/mergers to improve or at least maintain service quality, treat employees fairly, protect employee pension plans, and would require the demonstration of certain public benefits as a condition of approval.  Our Brothers & Sisters of 1103 have created an online action to urge our representatives in Albany to pass this vital legislation.  Please follow the link below to participate and forward to your family and friends.  Our good jobs are at stake.
"We need to level the playing field for workers and the unions that represent their interests. I do not view the labor movement as part of the problem, to me, it's part of the solution. You cannot have a strong middle class without a strong labor movement."
- President Barack Obama
Political Action Links