I am excited to announce that after two years of limited in-person events, Local
1104
will once again be participating in the Workers Memorial Mass and Union Night at Yankees Stadium.
The Workers Memorial Mass, which will be held on Tuesday, April 26th at St. Patrick's in Bay Shore, remembers those that have died on the job. Below is a flyer for the event and a list of items that we are asking members to donate to help the local food pantry. We encourage all members to take part.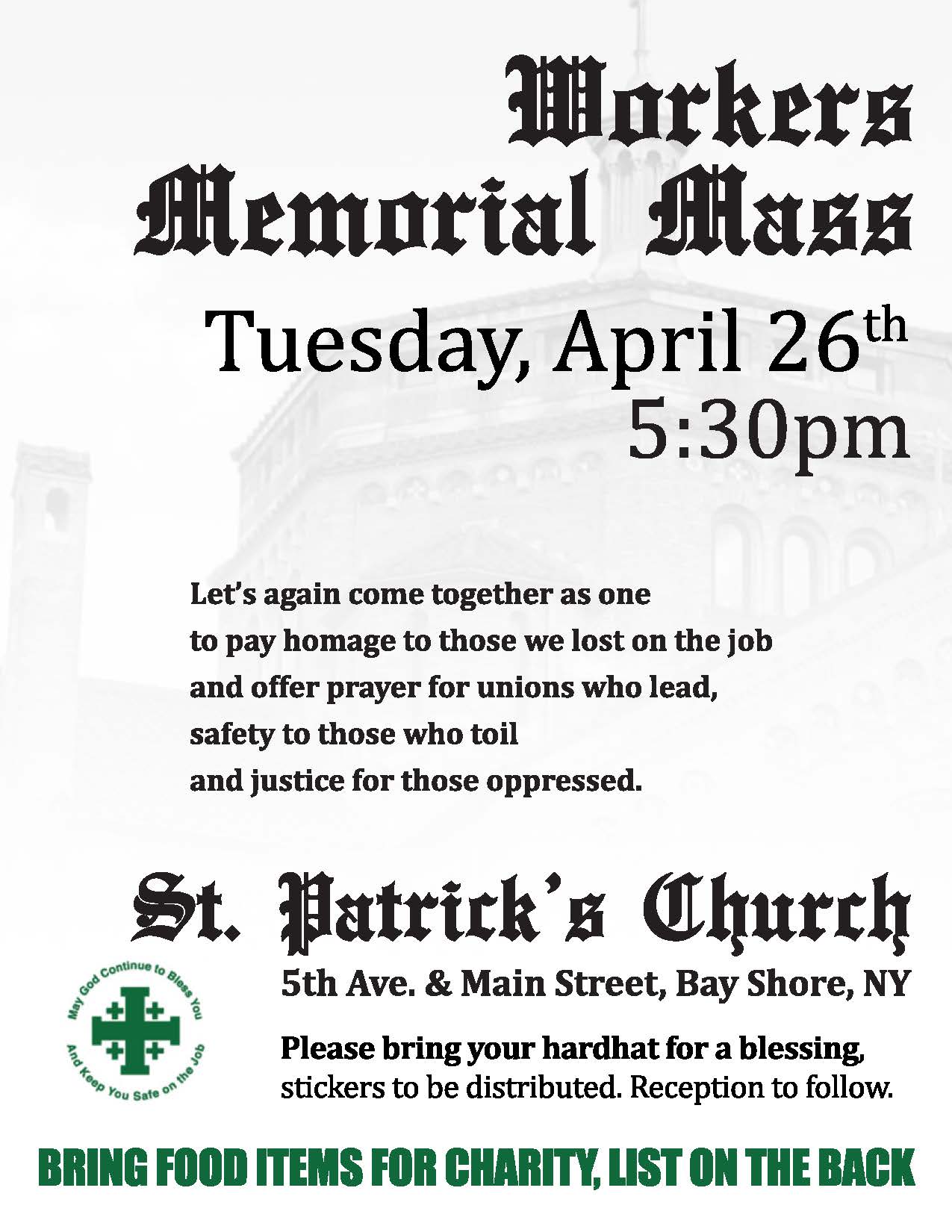 You can also purchase tickets for Union Night on July 29th when the Yankees face off against the Kansas City Royals.
Click here to buy heavily discounted tickets.
When you use this link you will also receive a Yankees Union T-Shirt (pictured below), a hot dog, and a drink.