For the tenth time, the CWA and Verizon have negotiated an agreement to continue the work from home policy for certain CWA members.
You can click here
to read the full announcement.
We are also having a General Membership Meeting on Tuesday. I would encourage all members to attend and take part in this meeting.
We are also asking all of our members to take a minute today and make a call to your legislator telling them to ensure that all public money for broadband buildout goes to companies that support strong labor standards and good jobs. These are our jobs that are risk, so make the call today. More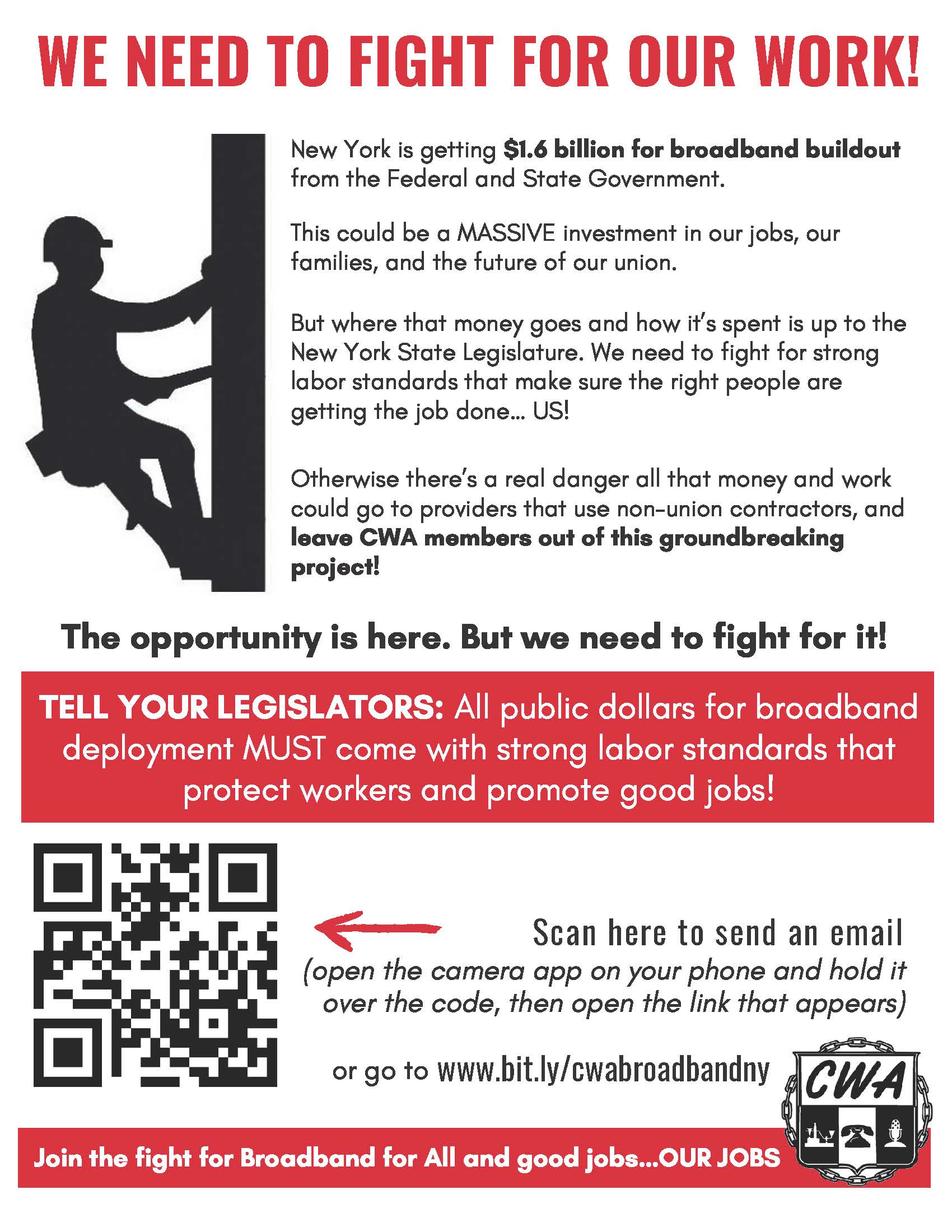 information can be found below.